Introducing the high-quality IT system operation support provided by Thelemaassist with an image diagram.
Since we have realized one-stop support, customers can operate high-quality IT systems that comply with ISO 20000 simply by entrusting operation management to Thelemaassist. We have established a support system that is open 24 hours a day, 7 days a week, and will recover the system promptly even in the event of a failure.
Thelemaassist's high-quality operation support allows you to take care of everything, improve the efficiency of your business and reduce operating costs, and leave it to us with confidence when something happens.
Overview Features of Operating Center Service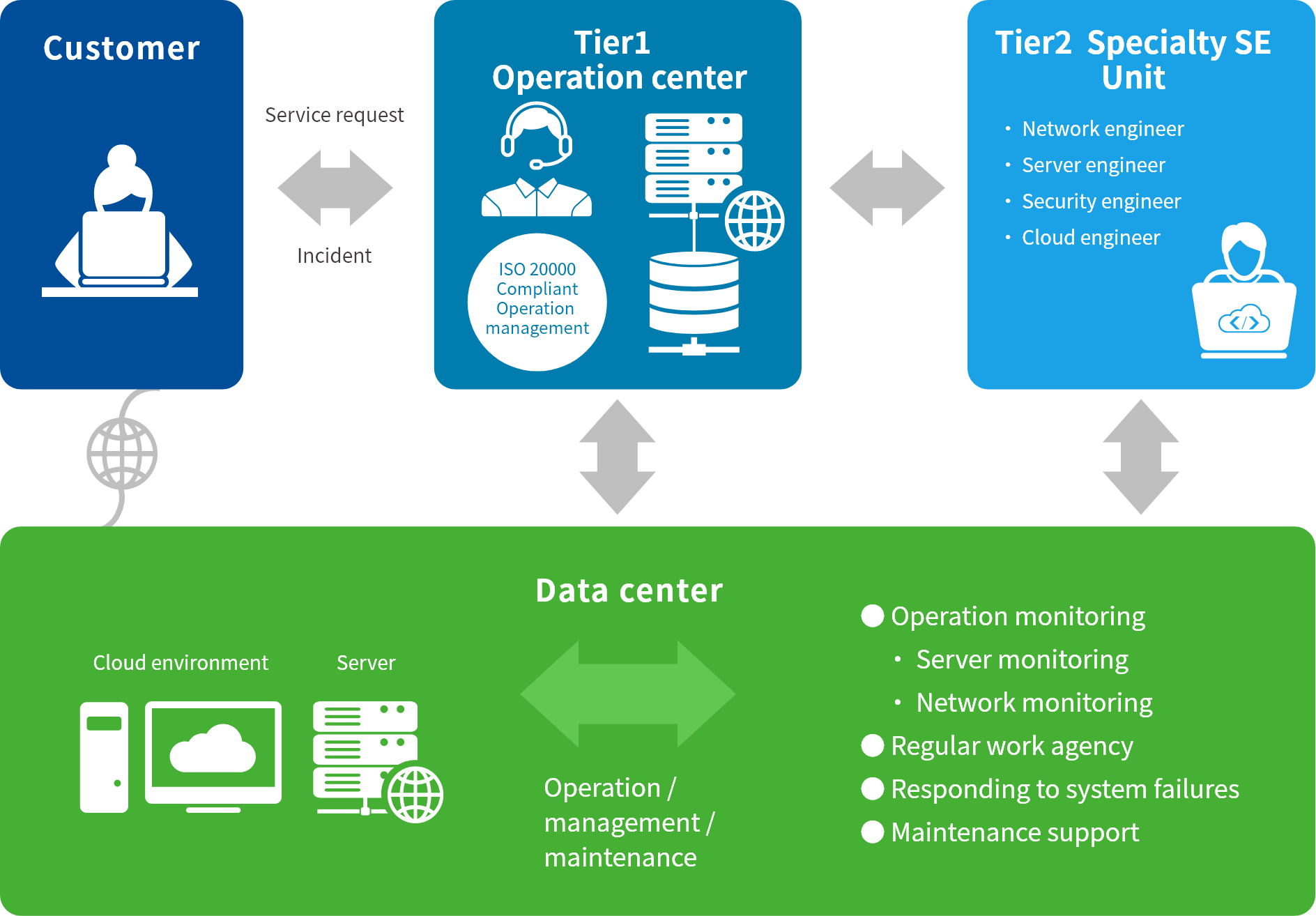 Full support with one stop

In order to realize an efficient operating environment, we will provide support through a centralized service desk.

ISO 20000 standard service support

By managing operations in compliance with ISO 20000, internal control audits can be handled smoothly.

Improving customer
management efficiency

With the technical support of professional SEs with high skills, we can reduce the burden on the customer's ICT department and make effective use of management resources.

Prompt
troubleshooting

Our 24/7 support system enables quick disaster recovery and minimizes damage to your business. We also strive to prevent failures by monitoring system resources.

Operation
cost reduction

Compared to the case where the customer manages the operation in-house, the operation management cost for the network and system is significantly reduced.

Operation center considering disaster countermeasures

The operation center that accepts receptions and the specialized SE Unit are implementing the latest disaster countermeasures.